Blog
Thursday 14th June 2018
Sail 88 on the road...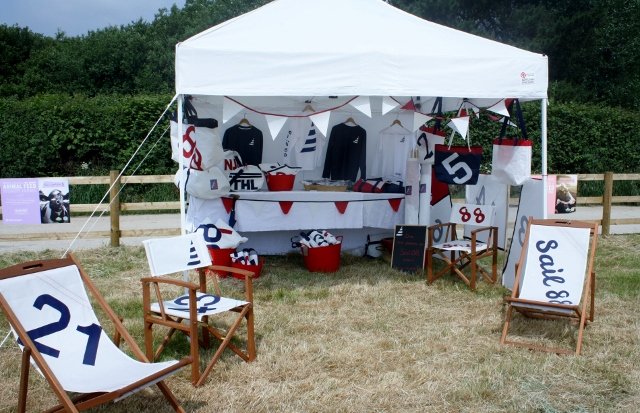 What better way to spend a sunny Sunday in June than in the beautiful rolling countryside of South Devon…
We were at South Battisborough Farm Holbeton for the Open Farm Sunday
It was an exciting day for the crew at Sail88, our first ever show…South Battisborough Farm is home to the delicious Surfing Cow Ice Cream Co., and, together with our community of local farmers, the South Battisborough Farm Partnership and Wurzell Weddings, we all had plenty to celebrate as part of the nationwide Open Farm Sunday initiative.
It couldn't have been a better day for the Battisborough Open Farm Sunday. The sun was shining and we were on a farm overlooking the sea, surrounded by friends, neighbours and holidaymakers.
Like something akin to the Larkins, it was a day to kick off your shoes and relax. The children enjoyed the clifftop tractor rides and sheep shearing demonstrations and it has to be said that the delicious Surfing Cow Ice-cream went down a treat… one cone is never enough trust me!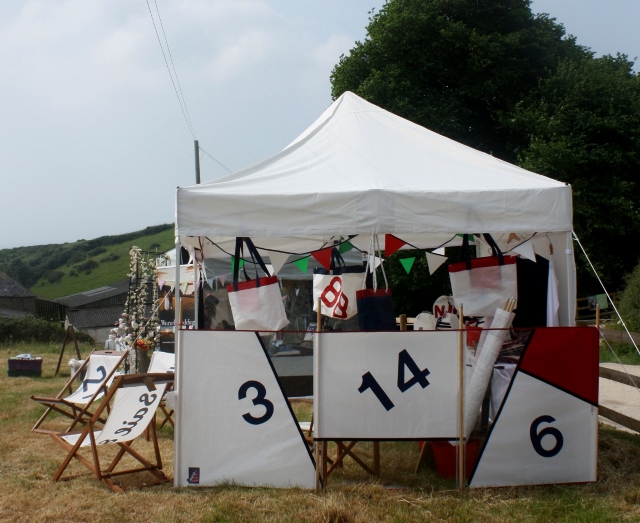 We put up our new gazebo in the machinery field with the enormous combine harvester looking down on us. We were surrounded by numerous tractors and agricultural paraphernalia that a modern farm uses. The stand was buzzing with lots of our friends visiting and staying for a chat while they made themselves comfortable on our director's chairs and deckchairs. This is how a community should feel and time seemed to slow down for the day as everyone chilled.
Great feedback... We had a good range of Sail88 products on display and the feedback was brilliant… from the directors chairs to our branded T-shirts to bottle carriers and picnic rugs. Our sailcloth was admired enjoyed and bought… The comments were overwhelming, "the chairs were far too comfy to get up and move away from and all the products were great quality". "The products not only looked fresh and bright, but they also felt robust and had a genuine feel of quality."

Here at Sail88 we only use high quality sailcloth and genuine sailing accessories, all the way down to the thread we use!
Our favourite products of the moment are the practical and beautiful picnic rug we have brought into our range together with our director's chairs and bunting… A great look for your summer garden.

A big thank you to everyone we met, for taking the time to come and visit us and if you missed out, we're back on the road very soon.

Join us at the Salcombe Town Regatta 11-12 August
Dartmouth Royal Regatta 30 August – 1 September
In the meantime, please get in touch if you have any questions about the Sail88 range.
Nikki and the team at Sail88
P.S. We've already booked our spot for next year's Open Farm Sunday Initiative, hopefully after a long and sunny summer.
---

Keep in touch with Sail88 on social media
Facebook Twitter Instagram